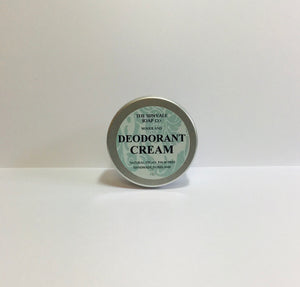 A light, absorbent, natural deodorant cream, with organic virgin coconut oil, antibacterial zinc and astringent Irish yarrow oil. Scented with our fresh "woodland" essential oil blend of fir, black pepper, bay and cypress, this deodorant has a silky smooth finish that will help you feel fresh and dry all day.
Vegan. Contains Baking Soda.
Apply a small pea sized amount to clean, dry skin daily.
Handmade in small batches, free from synthetic perfumes and chemical preservatives.
Recyclable 50 ml tin.