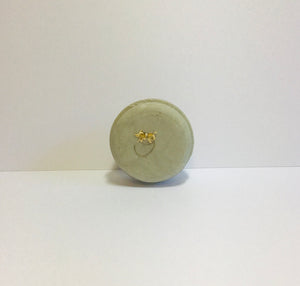 For fine/oily hair.
Eco friendly, solid shampoo bars in bio degradable packaging. Made with gentle plant derived cleansers, pure essential oils, Irish horsetail oil, butters, Panthenol, wheat protein and clays, for clean, healthy hair and scalp.
Our easy to use Shampoo bars are Ph balanced, so no need for ACV/acidic rinse to restore the hairs natural Ph. There is no transition period or residue and they produce a rich creamy foam, even in hard water.
Each 70grm bar is approximately the equivalent of 500ml of shampoo and can last up to 50 washes with normal usage and average length hair.
Vegan. Free from sulphates and SLS
To use, rub between hands to produce lather then massage into wet hair or gentle stroke bar 2 or 3 times on to scalp and gently massage. Rinse, repeat if necessary. You may not need to condition.